Eva attended weekend #69 and served as Rectora of weekend #99 in 2019.
She lives in Stuart and attends St. Luke's Episcopal Church in Stuart with her husband, Bert. They have been married for 35 years and have one son, Stefan who is 28 and works as part-owner of a custom woodworking business in Tampa.
Eva attended the University of Waterloo in Waterloo, Ontario, and Queens University in Kingston, Ontario.  She is Vice President of ProImaging, Inc., where she considers herself a "jack-of-all-trades," doing everything except reading x-rays.
Eva is an avid organic gardener and also has a passion for Missions. She has served as team leader for a soup kitchen named Sarah's Kitchen, volunteered as a salesperson for St. Luke's Thrift Store, and was among the core church plant group for The Gathering Place which is no longer in existence. Eva started Project Guatemala, a nonprofit organization with a mission to organize sponsorship, provide general financial support, build housing, provide clean water and install clean-air stoves in Guatemala City and Parramos Guatemala.
Eva chose to serve on the Secretariat because she considers Gold Coast Via de Cristo to be unique in its mission of developing Christian leadership through support, fellowship and unity encouraged and fostered amongst a multi-denominational community of believers shining the light of Jesus.
The Treasurer collects, records, disburses, maintain records, and reports on the finances of Gold Coast Via de Cristo.
The Secretariat…
Provides spiritual direction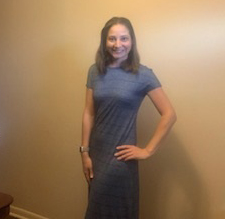 The love and grace that pours from the GCVDC community is a true testament to how God works through our lives. Before VDC, I had no idea the amount of love that exists to us. VDC has changed my life in such an impactful way. Not only is my relationship with Christ so much stronger, but also the growth I have seen within myself has been remarkable. Surrounding yourself with a community of people who believe in you and cheer you on at every season of your life has made the difference. If you are looking to find an amazing, supportive community of believers, look no further and come join our family.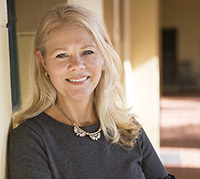 Gold Coast Via de Cristo is one of the purest organizations I have ever been a part of. The Via de Cristo Weekend is a powerful tool to growing spiritually, growing in your understanding of God's love and grace, and growing in Christian leadership.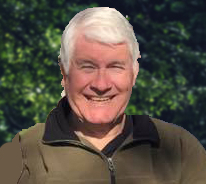 Via De Cristo is the life time opportunity to experience the love and grace of God in a community environment that will provide you with the tools to grow in Christ for all your life.