Carol-Ann Beers
Post Via de Cristo
Carol-Ann Beers made Gold Coast Via de Cristo Weekend #71.
She and her husband, Jamey have been married for 18 years, live in Deerfield Beach, and attend Calvary Chapel Boca Raton. Carol-Ann attended the University of Connecticut and works for a Life Insurance and Annuity Brokerage as a Broker Case Manager, taking care of all things administrative as well as assisting in running the office.
For many years, Carol-Ann has been involved with Compassion International, sponsoring children mainly in her parent's home country of the Philippines. She has participated in charity walks for organizations such as 4Kids and St. Jude's while also donating regularly through her gym, HEW Deerfield (Hard Exercise Works) as they are very involved with charities that help families of those who have fallen serving our country.
Carol-Ann and Jamey are both beekeepers and have been for the past 3 years.  They have 2 hives in their backyard and have been blessed to collect several gallons of honey which they like to share with family and friends.
She serves on the Secretariat because she wants to give back to this movement that has changed her life in so many ways. Carol-Ann wants to assist in making it the best it can be for future candidates and those she calls family who have already made their weekend. She loves seeing how God performs miracles on each and every weekend and also loves seeing the transformation right before her eyes of the women on the weekend.
Carol-Ann is honored and privileged to be used in God's great plan to change people from the inside out.
Plan, coordinate Ultreyas, work with Parish Representatives, and help cursillistas find reunion groups
The Secretariat…
Provides spiritual direction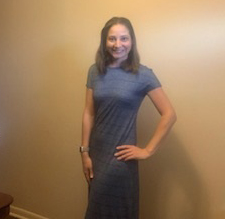 The love and grace that pours from the GCVDC community is a true testament to how God works through our lives. Before VDC, I had no idea the amount of love that exists to us. VDC has changed my life in such an impactful way. Not only is my relationship with Christ so much stronger, but also the growth I have seen within myself has been remarkable. Surrounding yourself with a community of people who believe in you and cheer you on at every season of your life has made the difference. If you are looking to find an amazing, supportive community of believers, look no further and come join our family.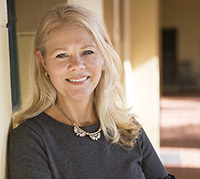 Gold Coast Via de Cristo is one of the purest organizations I have ever been a part of. The Via de Cristo Weekend is a powerful tool to growing spiritually, growing in your understanding of God's love and grace, and growing in Christian leadership.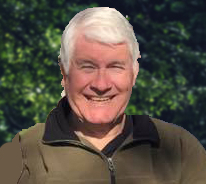 Via De Cristo is the life time opportunity to experience the love and grace of God in a community environment that will provide you with the tools to grow in Christ for all your life.