Lindsey Brown
Communications
Lindsey attended Gold Coast Via de Cristo weekend #75.

She lives in Fort Pierce and attends Calvary Chapel Compassion Church.
Lindsey has worked in the Higher Education field since 2007 in numerous areas including a college Information Center, Financial Aid, Military/Veteran Services, and Advising. Currently, she is working as a Dual Enrollment Advisor for Indian River State College, assisting high school students in working toward their college and career aspirations. She attended Indin River State College and Southern New Hampshire University where she earned a master's degree in Higher Education Administration.
Lindsey has also been involved with the local Girl Scouts of America organization for over 20 years and has witnessed many girls experience new adventures. She has earned the Girl Scout Silver and Gold Award, received the Presidential Volunteer Award in 2007, Girl Scout Honor Pin, The Julia Jackson Award, and most recently, the Girl Scout Family Award in 2021.
Lindsey serves on the Secretariat in hopes of bringing new ideas and ways to communicate with our VDC community. She feels this is an open door from God to grow within the VDC community.
The Communications rep is responsible for collecting, editing and assembling articles for the Newsletter as well as arranging for publication and distribution of Newsletter.
The Secretariat…
Provides spiritual direction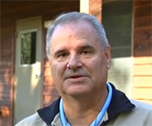 I would most definitely recommend the VdC weekend to anyone. The main reason is that you actually see the hands and feet of Jesus all weekend long and there's no better place to be.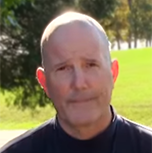 Not only would I recommend it to a friend, I do every chance I get.