Marianne Dierker
Assistant Lay Director
Marianne attended Gold Coast Via de Cristo weekend #74 in 2007.
She attends St. Paul Lutheran Church in Boca Raton and lives in Delray Beach with her husband, John, and their cutest, screw-ball of a pup – Oscar.
After 31 years of marriage, she still considers John to be the kindest, most humble, and gentle man of God. They have an amazing daughter, Kate, whose compassionate heart, wisdom beyond her years, and strong faith have led her to a nursing career after graduating with her BSN in December.
Marianne graduated from Kean College (now University) in Union, NJ, and currently works in administrative capacities to wind down a company in liquidation. On the lighter side of life, she considers herself to be a very competitive Catch Phrase player.
Her community and mission organization involvement currently includes serving as Mission Co-chair of St. Paul's Mission Board, where projects encompass the Local, Regional, National, and international needs of the communities. She works specifically with Local to partner with St. Gregory's Homeless Mission and Spirit of Giving Network.
Marianne never considered serving on the Secretariat a part of her vision, but was taken by surprise when asked, and after much prayer, was led to accept as part of God's plan.
Prepare to understand the movement to assume the duties of the Lay Director. Also, plan and supervise critiques and locate sites for weekends.
Preside over, direct and coordinate the efforts of the Secretariat.
The Secretariat…
Provides spiritual direction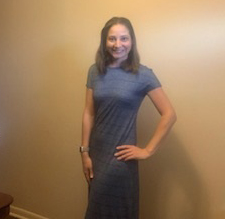 The love and grace that pours from the GCVDC community is a true testament to how God works through our lives. Before VDC, I had no idea the amount of love that exists to us. VDC has changed my life in such an impactful way. Not only is my relationship with Christ so much stronger, but also the growth I have seen within myself has been remarkable. Surrounding yourself with a community of people who believe in you and cheer you on at every season of your life has made the difference. If you are looking to find an amazing, supportive community of believers, look no further and come join our family.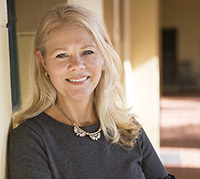 Gold Coast Via de Cristo is one of the purest organizations I have ever been a part of. The Via de Cristo Weekend is a powerful tool to growing spiritually, growing in your understanding of God's love and grace, and growing in Christian leadership.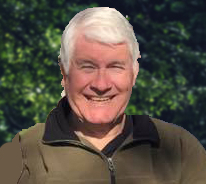 Via De Cristo is the life time opportunity to experience the love and grace of God in a community environment that will provide you with the tools to grow in Christ for all your life.