Debbie Klatt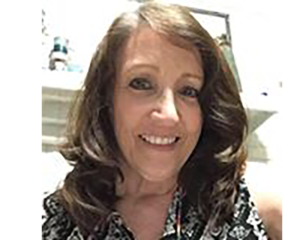 My name is Debbie Klatt and I attended Texas Lutheran Via de Cristo #42 in the fall of 2001 and sat at the table of St. Rachel.
My husband and I worship at Concordia Lutheran Church in San Antonio, where I grew up. I attended college in New Mexico where I met my future husband. I have been married for 38 years to Gary and together we have a beautiful daughter, Dessa. She has gifted us with a wonderful grandson named Kellin.
I have been very active in our local Via de Cristo and served in all positions on our weekends and on our local Executive Board within our Secretariat. I have also been blessed to serve on a few Kiaros weekends, which were indescribably rewarding.
Most recently I was honored and blessed to serve as the NLS Regional Coordinator for Region 3. It was a valuable experience and inspired me to continue to serve as your National Secretary.
I am a retired business owner of 15 years from a successful Event Management and Planning Company. Even though I am retired, I will also create and redesign furniture in my spare time.
I loved to travel, hike and antique/junk shop.
My hope is in the Lord,
Debbie Klatt
NLS Secretary